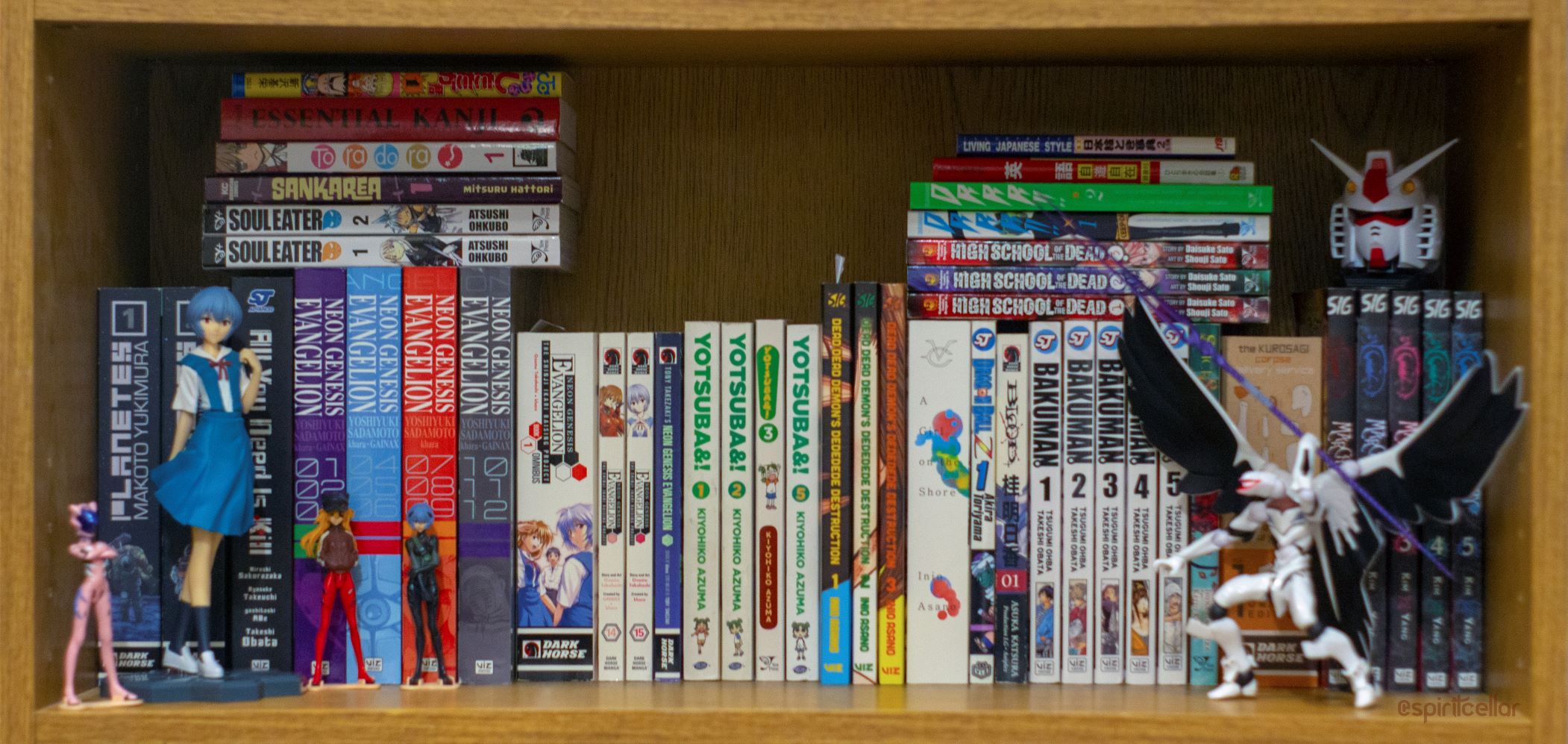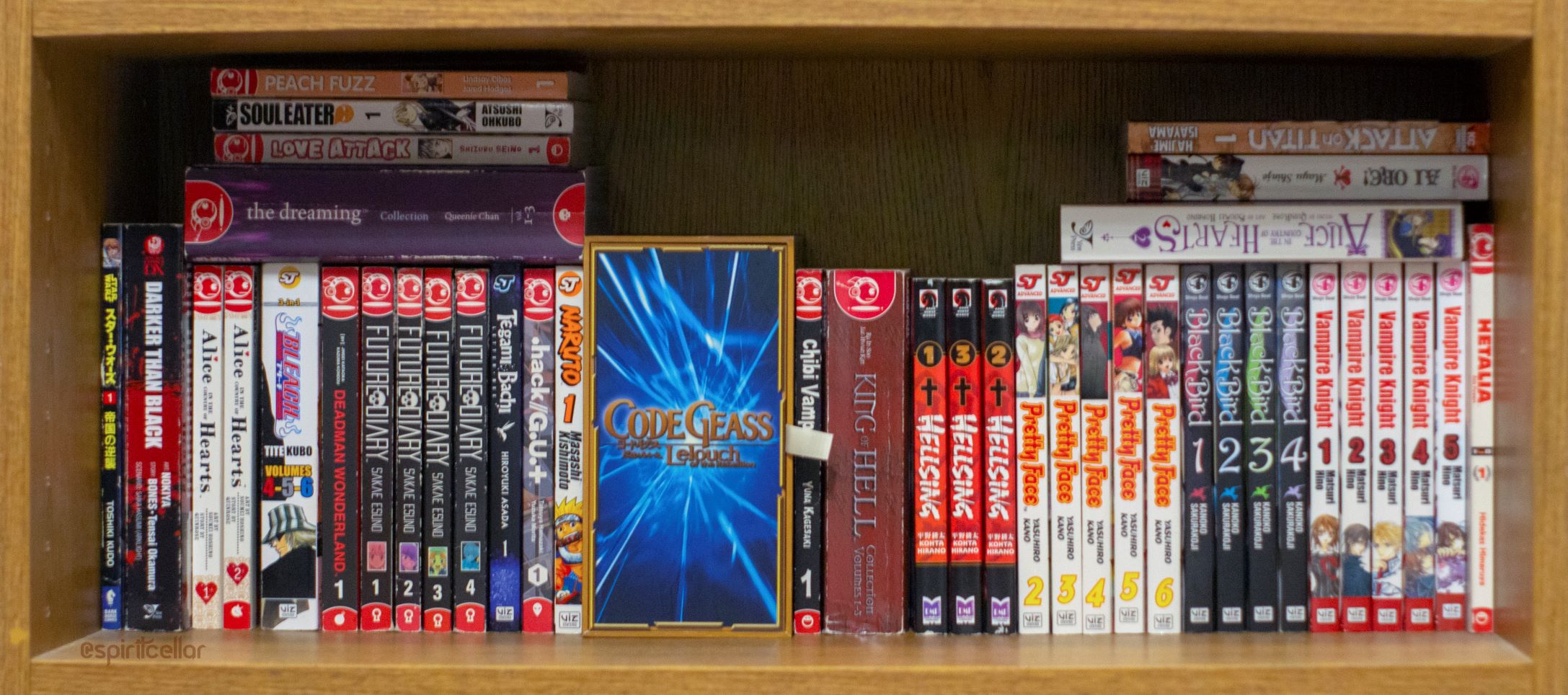 My manga bookshelf! Not very crazy, robust, or fancy, but I've been collecting since my elementary school years. Some of the manga I own is very, well, let's just say definitely something I would have read as a youngster, but hey cringe culture is dead anyway and a collection piece is a collection piece.
Some of my favorite series, books, or authors include things like:
Oyasumi Punpun (and Inio Asano's other work), NGE,
March Story, Yotsuba&!, Death Note,
Laid Back Camp, Junji Ito, etc.